Make Sure Your Online Information is
Accurate, Complete, & Continually Updated.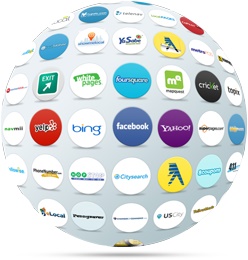 In today's competitive marketplace, when it comes to information, people expect nothing less than precision.


Your CORRECT contact Information - map - content. Indeed, misinformation can be the difference between a loyal customer and a lost sale - and even someone assuming you are incompetent.


But, how do you check to see if your company information is correctly listed online - there are SO many directories. And then - when you find a listing and the information is wrong - how do you fix it?!!


We have decades of experience in working with business' online listings and directories. Our Directory Listing Management System keeps your information accurate, fresh, and up-to-date.


Call us at 405-755-8187 for more information.